Woocommerce Embroidery Personalization Plugin for Apparel
Bring your creativity to life by giving customer's the option to personalize their apparel with true-view previews of Wilcom embroidery designs on products in your Woocommerce store.
The Sheer Custom WooCommerce customizer plugin can be installed in any Woocommerce Store, allowing store owners to completely tailor the customizer experience on each product page with an easy-to-use admin.
Customers receive a snapshot preview of submitted designs to check pre-production, and store owners receive production ready files to quickly and accurately fulfil orders. The best part: we offer a free trial so you can road test our product personalizer with zero outlay.

Features
Boost growth & productivity
Range of options
WooCommerce plugin with a flexible range of customization options
Save developer effort
Developers save over 200 hrs of work with a ready made customiser
Up and running within minutes
Install, configure and be up and running within minutes
Logo Digitization option for business to business apparel decorators
Logo upload for embroidery digitisation
Volume orders for teams
Combine logo decoration with pre-defined templates
Production ready files generated with order
Preview image sent to customer to check for errors
Book a Demo
Style your customiser
Customize the look and feel of the personalizer user interface
Centralised admin
easy-to-use admin for managing large numbers of products
Compatible
Fully compatible with Wilcom Embroidery Studio EMB file format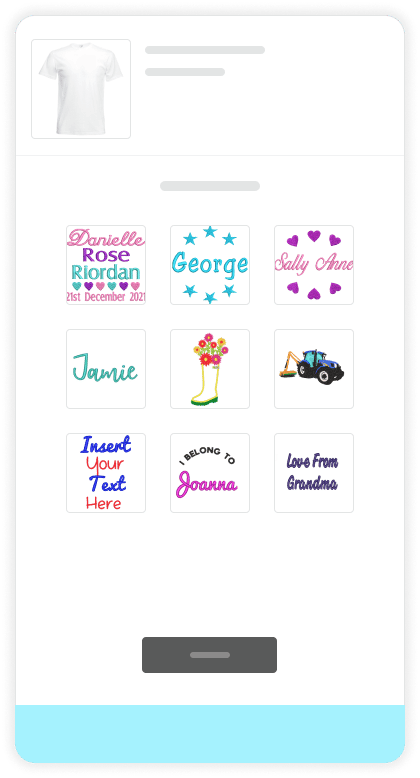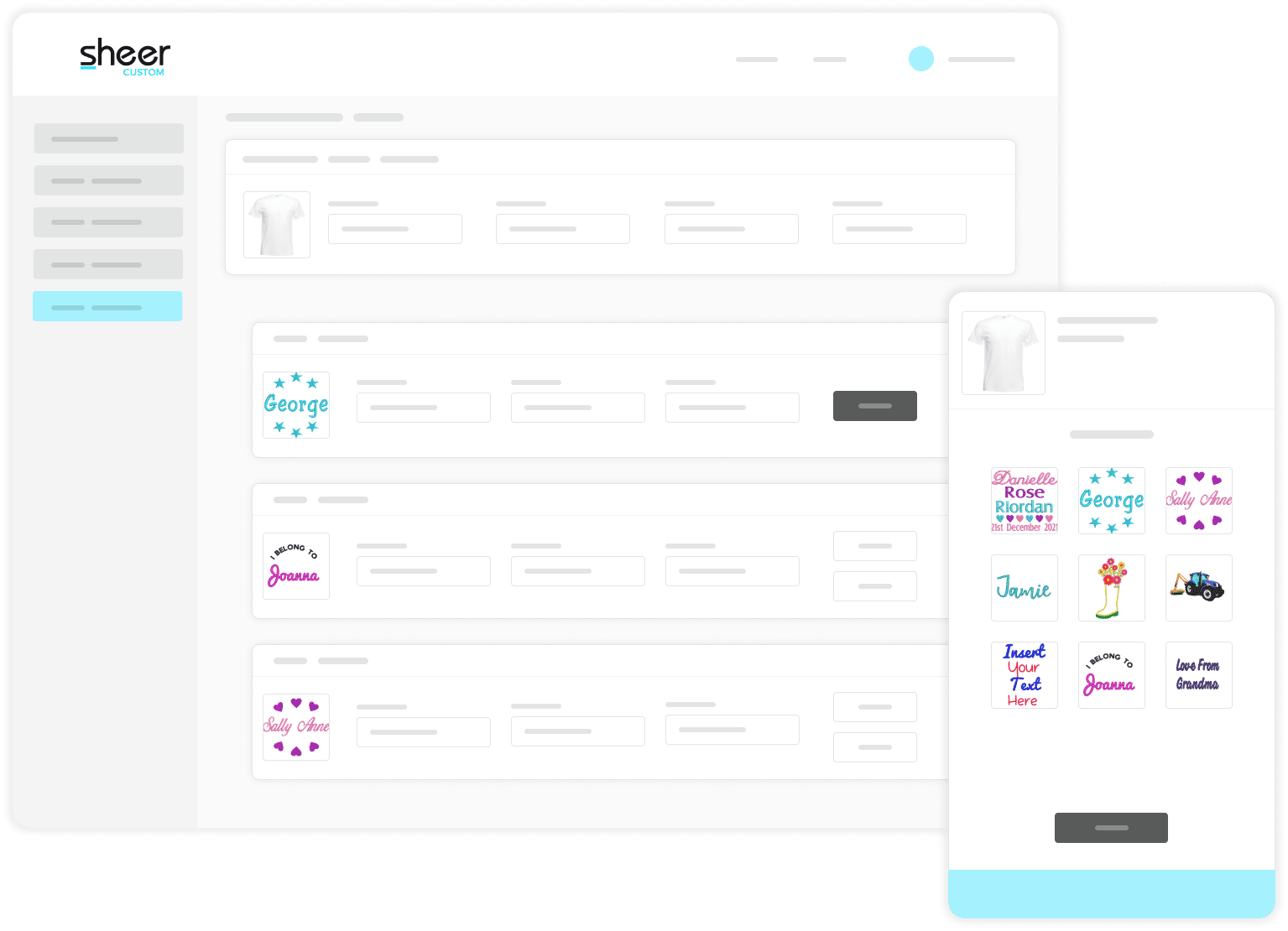 Get inspired
Share your passion
Use your creativity & our customizer to give your clients beautifully personalized products that will grow your business!
Plans & Pricing
Pay only for what you use
Free Trial (30 Days)
100 free API calls for testing purposes
No card required, no minimum obligation – cancel at any time
More API calls are required where real-time preview is used
Save on API calls with our grouped API call setting
*Logo Digitization API calls are an additional cost – see FAQ's
Catalyst
$49
1,000
API Calls per month*
$99
2,000
API Calls per month*
$149
3,000
API Calls per month*
Growth
$249
5,000
API Calls per month*
$299
10,000
API Calls per month*